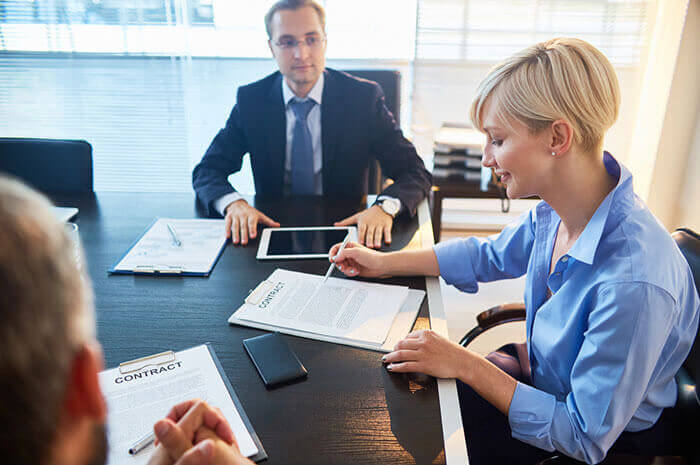 There are many reasons to buy a business, including financial independence, job security, control of destiny, investments, tax advantages, freedom, and lack of suitable job opportunities. As a prospective buyer, you probably have a vision of being your own boss and calling your own shots. It is important to buy a business you like. Although profitability is important, you will risk making a terrible mistake if you do not buy a business you like.
The process of buying a business is as follows:
Evaluate the basic information on alternative businesses that sound interesting to you. The best place to start looking is on the internet on business for sale sites like Business Broker.net. You will see listings with limited information and contact numbers to get more detailed information. Business listings are confidential, as businesses can be hurt for various reasons if it becomes known they are for sale.
You are now ready to select a Business Broker. You may actually want to meet with two or three or more to find one with whom you are most comfortable. It is good to work with only one Broker, as that person can get you information on any business listed and may have access to listings not on the internet. You must have confidence in your Broker. The seller pays the commission, so you should not have to pay a Broker to help you.
When you find a business that looks interesting to you, sign a confidentiality agreement and receive a marketing package about the business. If still interested, ask your Broker to schedule an appointment with the seller to see the business and meet the owner. Make a list of questions to ask from general to probing on anything and everything except actual price negotiations. This will enable you to see if it is a fit for you and improvements you think would be needed.
Do your evaluation, based on the information provided to you by the seller and the Business Broker. Other advisors with whom you may wish to consult are attorneys and accountants. It's good to select a business attorney and a business accountant to use for advisement and services throughout the buying process and after the business is purchased. You may want help setting up your books and deciding on your legal entity. Always remember, you don't have to know everything. You just need to know who to ask for help.
Make a written offer through the Business Broker using the information you have been provided, including contingencies that allow you to confirm such information.
Once an offer is agreed upon, make a closer investigation of the business through due diligence, confirming to your satisfaction the validity of your offer. Accurate financials are crucial, and the financial statements and income tax returns must mirror each other. You will want to review the past three years. Any expenses deducted as non-business expenses must be provable. You should write a business plan, which will be helpful for receiving financing and also running the business. Included in it will be income and expenses you expect the first three years of operation. You buy a business based upon its history, not on what it should make; but you make plans to improve it and make it more profitable. All furniture, fixtures and equipment must be in good working order, and it is your responsibility to check everything. Your Business Broker will help you make a list of everything to check for due diligence. It is important to meet with the landlord about the lease as soon as the offer is agreed upon, as it sometimes takes longer than expected.
It is usually advantageous to both the seller and buyer to have documents prepared by an escrow attorney, based upon the agreement signed by the buyer and seller. Both parties may then have the documents reviewed by their own attorneys, if they desire. Close the transaction and begin your first day as the owner of your own business. Included in your offer will be instructions for training provided by the seller at no charge to you. After most closings, the seller and buyer go together to the business, meet with the employees, and introduce the new owner. It is best they don't know until that time, making a smooth transition. You will open a checking account before closing and arrange to have the utilities transferred to your name on the closing date. You will also agree on the amount of the inventory before closing. Your Business Broker will guide you through the entire process.