Enviro-Master

-

Franchise

Quick Summary

With over 100 years of experience on staff, Enviro-Master offers unique support features rarely found in a franchise system, designed not only to get your business up and operating, but to insure ongoing support as you scale your Franchise. Learn more now!

*Please contact "Enviro-Master" to confirm the accuracy of any information provided on this page.
Enviro-Master
Business Cost, Fees & Facts for 2023
| | | |
| --- | --- | --- |
| | Minimum Cash Required | $70,000 |
| | Total Investment | $244,400 - $344,500 |
| | Franchise Fee | $90,000 |
Available In These States:
We are currently accepting inquiries in these states:
AZ
CO
DC
DE
FL
GA
HI
IA
ID
IL
IN
KY
LA
MA
MD
MI
MO
MS
MT
ND
NE
NH
NJ
NM
NV
NY
OH
OK
OR
PA
RI
SD
TX
VA
WA
WI
WY
Overview
Enviro-Master - Franchise
Why Choose Enviro-Master?
With over 100 years of experience on staff, Enviro-Master offers unique support features rarely found in a franchise system, designed not only to get your business up and operating, but to insure ongoing support as you scale your Franchise.
LEAD GENERATION: Through our digital marketing efforts and international call center, Enviro-Master supports our franchise partners by generating inbound leads through our online marketing channels, while our inside sales team makes outbound calls to prospects, setting in person sales appointments for you and your sales team each week.
NATIONAL ACCOUNTS: With our National Accounts sales team our franchisees can do business with the top brands in numerous industries spanning Food Service, Retail, Trucking, Distribution Centers, and many more.
ADMINSTRATION SUPPORT: For a fraction of the cost that it would take to run a normal service business operation, Enviro-Master assumes the costly and time-consuming duties of account receivable work, IT software support, and purchasing. This allows our franchise partners to focus on building their business and controlling their cost.
PERSONAL BUSINESS COACH: One of the strong fundamentals of the Enviro-Master opportunity is the scalability of the business model. At closing you are assigned a personal business coach who will assist you through each phase of growing your franchise.
FIELD SALES & FIELD OPERATIONS SUPPORT: Building your sales and operations team is critical to the success of your business. In addition to providing field support for training new operations managers and franchisees, Enviro-Master maintains field sales training support for you and your team. We have partnered with Sandler, a world-renowned sales management training company, to provide our franchise partners and their employees with sales tools and resources necessary to grow your business.
NATIONAL AND REGIONAL MEETINGS: Enviro-Master holds a National Conference and Regional meetings annually. The purpose of these meeting is not only to introduce new products and services, training for you and your team, networking among your peers, but also an opportunity to celebrate the many success stories of our franchisees.
THE INVESTMENT
With as little as a $70,000 initial investment, you can be a part of one of the fastest growing, privately held companies in the US .
7 UNIQUE FUNDAMENTALS OF THE ENVIRO-MASTER BUSINESS MODEL:
Recession resistant
Scalable business model
Residual income
Multiple revenue streams from each client
Large, identifiable potential client base
Little to no competition in each market
Cannot be displaced by technology
Here are some other suggestions in the same category that you selected :
N-Hance
Join America's #1 Cabinet Refinishing Franchise! N-Hance is a top-rated brand in the $450 billion home remodeling industry. With low costs of ownership, a proven business model designed for growth, and multiple revenue streams. By providing homeowners with fast, affordable, and beautiful solutions for kitchen cabinets, hardwood floors, and more, N-Hance has grown to nearly 400 locations in North America and is now the dominant brand for wood refinishing in the nation. N-Hance is experiencing rapid growth. If you're passionate about owning a business, great customer service, and want to own a business that makes an impact, N-Hance is the right opportunity right now. Open an N-Hance and Be Your Own Boss Today!
Read More »
$ 50,000 Min.Cash Required
Poolwerx
Poolwerx is America's fastest moving retail and service pool business, with over 166 service trucks and 31 retail stores joining Poolwerx in America since they first arrived in 2015. A global brand established as the largest pool and spa maintenance network in Australasia, Poolwerx has demonstrated a strong history of innovation both in franchising and in the pool industry in its over 25 years of operation.
Read More »
$ 80,000 Min.Cash Required
Purchase A Franchise Using Your Retirement Plan
This is NOT a franchise or business opportunity. This is a service offered to those seeking to purchase a franchise or business using their retirement funds without having to pay the taxes and penalties. You can purchase a franchise or traditional business with a tax qualified retirement plan such as an IRA, 401(k), 403(b), 457(b), SEPs and others.
Read More »
$ 30,000 Min.Cash Required
Rytech Water Damage & Mold Specialists
If you are searching for a rewarding and profitable business to own, look no further than Rytech. We are an established service provider franchise in a virtually recession-proof industry. Water and fire restoration along with mold remediation services are part of a multibillion-dollar industry that offers potential franchisees the opportunity to build a successful business. Learn more about becoming part of this ever-growing industry today and reach out to our franchising team.
Read More »
$ 75,000 Min.Cash Required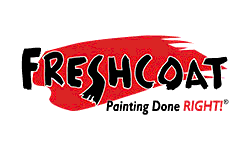 Fresh Coat
Fresh Coat is North America's leading high-volume interior painting company. Be the boss - don't paint! Build an organization in an industry with high income potential. Fresh Coat is a turn-key franchise offering high profit margins and low start-up costs. Inquire now to learn more.
Read More »
$ 50,000 Min.Cash Required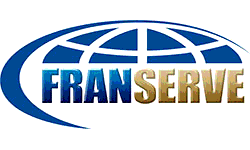 FranServe - Become a Franchise Consultant!
As a FranServe franchisee, earn money helping people buy a franchise. Work full or part time from a home office. Comprehensive training and support provided. Learn more about the costs, benefits, and available locations today!
Read More »
$ 25,000 Min.Cash Required