HotBox Pizza

-

Franchise

Quick Summary

If you're dreaming of owning your own business, you're in the right place. HotBox Pizza has the product, branding, and support that makes us one of the hottest franchise opportunities around. Take a few minutes to discover the exciting opportunity that exists for you to join the pizza revolution. Learn more now!

*Please contact "HotBox Pizza" to confirm the accuracy of any information provided on this page.
HotBox Pizza
Business Cost, Fees & Facts for 2023
| | | |
| --- | --- | --- |
| | Minimum Cash Required | $50,000 |
| | Total Investment | $217,000 - $462,000 |
| | Franchise Fee | $35,000 |
| | Financing Assistance | 3rd Party |
| | Training & Support | Yes |
Available In These States:
We are currently accepting inquiries in these states:
Overview
HotBox Pizza - Franchise
From the Owner
"Thank you for checking out HotBox Pizza and exploring our franchise opportunities. When you own a HotBox Pizza franchise, you are in business for yourself but not by yourself. You will have the support of HotBox Pizza corporate staff as well as fellow franchisees to help guide you through your journey. Since 2004, we have been perfecting our brand, system, product, and training to put franchisees in the position to be successful. I have had a blast in the pizza business over the past couple decades. Pizza is a social food that people combine with sporting events, parties, festivals, concerts, and just hanging out with friends. I appreciate all of our fans who have made HotBox a part of their great times. Are you ready to make HotBox an icon in your neighborhood? If so, let us know so that we can take the next step with you."
-Gabe Connell, Owner + Founder
Support.
What training will I receive?
6 week training program that will teach you all aspects of the HBX Business.
What support do franchisees receive for a grand opening?
Marketing support and training support for opening.
Does HotBox provide all food and products to its franchisees?
Yes
What marketing support do franchisees receive?
Our corporate marketing team will handle all of your graphic design needs, run your email, SMS, and customer loyalty campaigns, manage social media sites, continuously update the HotBox website and help train you on ways to use local marketing
General.
How long does the process take?
6 months, including due diligence, site selections, lease negotiations, build out training.
How many employees would I need?
15-25
Do I need prior restaurant experience?
No
Request more information now!
Here are some other suggestions in the same category that you selected :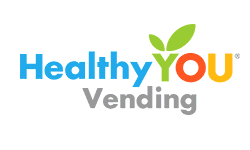 Healthy YOU Vending
For the last 24 years, HealthyYOU Vending has offered franchise-level support with NO royalties or other ongoing fees. New business owners can start part time and keep their job & benefits. Completely flexible schedule with no employees (or they can have one who does all the work for them). The machines sell healthy snacks and drinks and owners monitor their machines remotely 24/7 and run their business from home. HealthyYOU Vending is a top opportunity.
Read More »
$ 60,000 Min.Cash Required
Healthier 4 U Vending
Are you passionate about owning your own business? Are you interested in giving people the choice to eat healthy? If the answer is yes, then you have found the right partner to build you a successful healthy vending business. At Healthier4U Vending we share your passion and want you to join us to give the choice to eat healthy to everyone. Come see how together we can change your life.
Read More »
$ 30,000 Min.Cash Required
Buena Onda Baja Taqueria
If you're entrepreneurial-minded and looking for an exciting opportunity to bring good vibes and great food into your community, we invite you to partner with Iron Chef Jose Garces! Buena Onda is a fast-casual taqueria with a delicious chef-curated menu and popular Baja-style libations, and we're excited to bring our unique culinary experience to communities across the United States. Our taco franchise is not your ordinary restaurant franchise - We're founded by a James Beard award-winning chef.
Read More »
$ 175,000 Min.Cash Required
Purchase A Franchise Using Your Retirement Plan
This is NOT a franchise or business opportunity. This is a service offered to those seeking to purchase a franchise or business using their retirement funds without having to pay the taxes and penalties. You can purchase a franchise or traditional business with a tax qualified retirement plan such as an IRA, 401(k), 403(b), 457(b), SEPs and others.
Read More »
$ 30,000 Min.Cash Required
FranServe - Need Help Buying A Franchise?
If you are looking to own a business and have a minimum of $30,000 in liquid available cash, let us help you in deciding which business offers more reliability & profit than another. We are the bridge that will connect you to the right franchises
Read More »
$ 30,000 Min.Cash Required