Toastique

-

Franchise

Quick Summary

Join one of the fastest-growing, most simple-to-run healthy fast-casual restaurants. Generate strong revenues while nourishing your community!

*Please contact "Toastique" to confirm the accuracy of any information provided on this page.
Toastique
Business Cost, Fees & Facts for 2023
| | | |
| --- | --- | --- |
| | Minimum Cash Required | $150,000 |
| | Net Worth Required | $500,000 |
| | Total Investment | $367,570 - $695,975 |
| | Franchise Fee | $55,000 |
| | Financing Assistance | 3rd Party |
| | Year Founded | 2018 |
| | # of Existing Units | 77 |
| | Franchising Since | 2020 |
| | Training & Support | Yes |
Available In These States:
We are currently accepting inquiries in these states:
AK
AL
AR
AZ
CA
CO
CT
DC
DE
FL
GA
IA
ID
IL
IN
KS
KY
LA
MA
MD
ME
MI
MN
MO
MS
MT
NC
NE
NH
NJ
NM
NV
NY
OH
OK
OR
PA
RI
SC
SD
TN
TX
UT
VA
VT
WA
WI
WV
WY
Overview
Toastique - Franchise
About Toastique
Looking for a way to invest in the booming segment of the restaurant industry without the long, taxing restaurant hours? Toastique Owners get to contribute to healthier communities, generate amazing revenue, and enjoy unheard-of margins!
The mission of Toastique is to make healthy eating accessible and exciting, simple to understand and appreciate, and easy to enjoy! Our Owners make the world a healthier place, and generate good revenue while doing it!
Toastique takes a proven model and improves on it, making it a one-of-a-kind franchise opportunity in the fast-casual industry! They serve truly healthy, locally sourced food, including: 
Customizable gourmet toasts
Açaí bowls
Smoothies
Cold-pressed juices
Nitro cold brew coffee
Espresso drinks
Why Toastique?
Lower-Cost Entry into the Fast Casual Space: For a restaurant concept, Toastique has a considerably low initial investment, starting at only $367,570. Because of our simple model and low overhead, we are able to keep our investment lower than the typical restaurant concept, which can be anywhere from $500,000 to $2,000,000 to get started1. 
Excellent Financials: In 2022, we saw Average Gross Sales of $849,7672 and an Average Net Profit + Owner-Operator Salary of $182,7753! 
Simplicity and Scalability: Our compact, efficient design requires no extreme cooking equipment such as ovens, fryers, or hoods. This allows quick, affordable construction, and once opened, our locations are manageable with only 3- 5 employees. Because of the simplicity of opening, it's not surprising that 72% of our franchise system owns more than one location! 
Growing Health Industry: Consumers are increasingly seeking out nutritious "grab-and-go" dining options. As the desire to be healthy continues to become more critical, our franchise owners benefit from our unique health-focused concept. 
Unique, Elevated Concept: Fast-healthy options are few and far between. We stand out from similar concepts with our locally sourced menu of gourmet toast options. Toastique takes a juice and smoothie concept and elevates it with a vibrant look and feel, a concept that makes sense for today's health-conscious consumer. 
Flexible Dining Options: Our product offerings lend themselves to be eaten at one of our cafés, delivered to a home or office, or taken out. There is also unlimited potential for large catering opportunities, as our menu items can be easily translated to a buffet or tray-passed form. The variety of methods we can use to bring our product to our customers provides diversification of revenue and extra security for our Owners.
Training And Support
One of the best aspects of franchising with Toastique is knowing you'll be receiving direct, hands-on support from our Founders themselves! Here's what you can expect from our corporate support team as a Toastique Franchise Owner: 
Training: Our two-week program covers all the basics through 12 hours of classroom instruction and 126 hours of on-the-job training at our corporate location in Washington, D.C, as well as onsite at the Owner's location!
Ongoing Support: Our corporate team will be on hand to ensure your Grand Opening goes smoothly, then stay in touch via bi-monthly phone calls!
Field Support: Toastique COO and Construction Manager Kyle Izett will personally assist with site selection, construction, and inspection/permitting process to ensure a quick buildout. 
Marketing Support: We have an internal marketing team with 12+ years of advertising and digital marketing experience to assist Owners with their grand opening campaigns, as well as provide current and new marketing assets.
Ideal Candidate:
Our ideal Franchise Owners are entrepreneurial in spirit and share our vision for providing an industry-leading product. 
We are looking for the following skills and characteristics in our Franchise Owners: 
Management Experience/Strong Leadership Skills: If you choose to be part of the day-to-day of your business (most of our owners are unless they have a strong restaurant background), you will be leading, managing, and motivating your employees. 
Passionate About Health & Wellness: Our owners love that they are not only generating significant revenues while running a simplified restaurant concept, but that they are spreading health in their communities. If working out and eating healthy is important to you and your family, you will fit right in! 
Community Oriented: Most of our owners choose to become the face of their businesses, meaning they interact with the community on a regular basis. If you enjoy getting out in your area, meeting your neighbors, networking, and bringing joy to people through healthy food, we want to talk! 
To conserve our authentic, boutique vibe, we're only awarding 200 franchises nationwide… 77 are already gone. If you are interested in bringing Toastique to your market, reach out before we sell out!
Request more information now!
*Refer to 2022 Franchise Disclosure Document Item 19- Average Gross Sales combined Tables 1-3
**Refer to 2022 Franchise Disclosure Document Item 19- Adjusted EBITDA combined Tables 1-3
2 Refer to 2023 Franchise Disclosure Document Item 19- Average Gross Sales combined Tables 2-6
3 Refer to 2023 Franchise Disclosure Document Item 19- Adjusted EBITDA + Owner-Operator Salary combined Tables 2-6 
Toastique Video
Video not loading? Click here to download it.
Here are some other suggestions in the same category that you selected :
Le Macaron
Family-owned & operated, Le Macaron French Pastries® is revolutionizing the retail bakery sector by offering simple business models for an affordable European experience for your community. Our exquisite product line is centered around the macaron & is complete with handcrafted authentic French pastries, creamy gelato, gourmet chocolates, handmade candies, artisanal European style coffees, tea in some locations, savory pastries, wine & champagne.
Read More »
$ 100,000 Min.Cash Required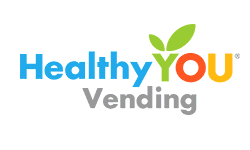 Healthy YOU Vending
For the last 24 years, HealthyYOU Vending has offered franchise-level support with NO royalties or other ongoing fees. New business owners can start part time and keep their job & benefits. Completely flexible schedule with no employees (or they can have one who does all the work for them). The machines sell healthy snacks and drinks and owners monitor their machines remotely 24/7 and run their business from home. HealthyYOU Vending is a top opportunity.
Read More »
$ 60,000 Min.Cash Required
Buena Onda Baja Taqueria
If you're entrepreneurial-minded and looking for an exciting opportunity to bring good vibes and great food into your community, we invite you to partner with Iron Chef Jose Garces! Buena Onda is a fast-casual taqueria with a delicious chef-curated menu and popular Baja-style libations, and we're excited to bring our unique culinary experience to communities across the United States. Our taco franchise is not your ordinary restaurant franchise - We're founded by a James Beard award-winning chef.
Read More »
$ 175,000 Min.Cash Required
Naturals2Go Vending
As the longest-running, most-awarded, most-recognized business opportunity in vending, Naturals2Go offers a proven program with a history of success. As the largest healthy vending company in the United States, Naturals2Go has built an unmatched training & support and success team. Learn more now!
Read More »
$ 50,000 Min.Cash Required
Purchase A Franchise Using Your Retirement Plan
This is NOT a franchise or business opportunity. This is a service offered to those seeking to purchase a franchise or business using their retirement funds without having to pay the taxes and penalties. You can purchase a franchise or traditional business with a tax qualified retirement plan such as an IRA, 401(k), 403(b), 457(b), SEPs and others.
Read More »
$ 30,000 Min.Cash Required
FranServe - Need Help Buying A Franchise?
If you are looking to own a business and have a minimum of $30,000 in liquid available cash, let us help you in deciding which business offers more reliability & profit than another. We are the bridge that will connect you to the right franchises
Read More »
$ 30,000 Min.Cash Required