ELEVATE Beverages - Exclusive Distribution Territories

-

Distributor

Quick Summary

A Once in a Lifetime Business Opportunity! Exclusive Territories for a Game-Changing New Beverage Company. ELEVATE Is the new "it" company with an incomparable product line, zero competition, celebrity & professional athlete support and absurdly high client retention rates. Learn more about ELEVATE's three different lucrative & recurring revenue streams in this exploding industry!

*Please contact "ELEVATE Beverages - Exclusive Distribution Territories" to confirm the accuracy of any information provided on this page.
ELEVATE Beverages - Exclusive Distribution Territories
Business Cost, Fees & Facts for 2023
| | | |
| --- | --- | --- |
| | Minimum Cash Required | $20,000 |
Available In These States:
We are currently accepting inquiries in these states:
AK
AL
AR
AZ
CA
CO
GA
HI
ID
IL
IN
KY
LA
MD
ME
MI
MN
MS
MT
NC
ND
NE
NH
NM
NV
OH
OK
OR
SC
SD
TN
VT
WA
WI
WV
WY
Overview
ELEVATE Beverages - Exclusive Distribution Territories - Distributor
Exclusive Wholesale Distribution Territories
Imagine having a groundbreaking, amazingly effective, and unique product line to wow wholesale buyers and build a robust amount of accounts. That's exactly what we provide to our distributors.
This isn't just a basic distribution opportunity. You have an opportunity to build a thriving business with ample recurring revenue to continue to make money while you sleep.
The avenues for bringing in additional profits are nearly limitless. Our ELEVATE Distributors program is poised to disrupt the beverage industry and set a new watermark for both customers and independent business owners.
Once you receive confirmation your territory is available, we'll share more details with you about the wide range of accounts we both have waiting for you and others with which we will empower you to build and grow your territory.
Take a look below at the 3 main revenue streams to build your business:
WHOLESALE DISTRIBUTION
If you want to build a lucrative full-time business, you'll have the ability to set up your own lucrative distribution business in your territory. This distribution avenue is the most similar to a standard Direct Store Distribution, but since ELEVATE has such a wide range of applications, the types of accounts we'll be able to distribute to are nearly endless.
We'll provide you with marketing collateral to grow your business, including templates for display banners, pitch decks, and more. We're already in the process of securing major and specialty retail accounts in your territory, so we will be actively helping you grow your territory and accounts to service.
But this is more than just acquiring accounts and dropping product off at stores. In order to be a successful distributor and really grow demand for the brand, you'll need to be spending time at your accounts, developing relationships with the buyers and managers, securing great positioning for the products, giving away samples and talking to customers about the product, and more. With the buzz you'll help generate in the area, combined with the marketing we'll be investing into geotargeted social media and online ads, you should be able to grow the number of accounts in your territory in significant ways.
POP-UP AND DIRECT SALES 
You're going to also have the ability to create your own destiny when it comes to the growth of your territory. We've created a turnkey marketing system for you to grow brand awareness and recurring sales in your territory - ELEVATE Pop Ups. With our marketing team behind you, we'll arm you with the collateral to set up mini-shops at a wide variety of events: farmer's markets, home shows, sporting events, health conferences, concerts and festivals, running events, fairs, parades, and more. The possibilities are nearly endless when it comes to places you can introduce people to the ELEVATE brand.
As you'll soon find out, the most effective way to turn a potential ELEVATE customer into a brand fanatic is with a personal touch and an opportunity for them to experience the unique benefits of our product. Every time you connect with a potential client and get them excited about ELEVATE, our marketing will help drive them to purchase on a recurring basis online - which means you'll have more orders to fulfill in the future. These pop ups will help build awareness and excitement in your territory, which will have a major impact on growing your customer base. And don't worry, just as with wholesale distribution and online order fulfillment, we've got a whole team to get you started!
ORDER FULFILLMENT
Imagine receiving a list of orders to fulfill every day without any sales or marketing effort necessary, placing the orders in the mail, and collecting substantial profits. As part of our network of exclusive Independent Distributors, you'll be getting the amazing ELEVATE product line to our customers with minimal effort and a very small time commitment. But more importantly, you'll be getting life-changing products to customers quickly and efficiently.
With complimentary shipping (and eventually same-day delivery) in most areas, ELEVATE is transforming the way the modern eCommerce customer is served and valued. And as an exclusive ELEVATE Independent Distributor, you'll receive a daily list of online orders from us, deliver to your local post office, and get paid for each order you fulfill. We do all the marketing for you, and we pay for shipping. It's really just that simple.
If you're feeling that excitement deep down in your stomach, and you believe that ELEVATE may be the right fit for you, TAKE THE NEXT STEP TODAY!
Here are some other suggestions in the same category that you selected :
Purchase A Franchise Using Your Retirement Plan
This is NOT a franchise or business opportunity. This is a service offered to those seeking to purchase a franchise or business using their retirement funds without having to pay the taxes and penalties. You can purchase a franchise or traditional business with a tax qualified retirement plan such as an IRA, 401(k), 403(b), 457(b), SEPs and others.
Read More »
$ 30,000 Min.Cash Required
Wildflowers
Wildflowers is the name of our newest Cannabis dispensary that will be opening in Colorado Springs, CO. We are opening 3 of the most amazing cannabis dispensaries throughout Colorado that you have ever seen. We have a tremendous amount of experience and success in the cannabis industry. We started our 1st dispensary(Cannabis Depot Pueblo, CO) almost 4 years ago. We are exceeding $1,000,000 per month, over $12,000,000 per year. Learn more now!
Read More »
$ 30,000 Min.Cash Required
Wright Consulting Associates
We specialize in franchise matchmaking. If you are serious about finding the right franchise, we can narrow the scope to three alternatives in three business days. Match your work style to a franchise! Identifying the specific business model franchises that match candidate skills and lifestyle needs is Steve Wright's mission. These professional services come at no cost to the prospect.
Read More »
$ 50,000 Min.Cash Required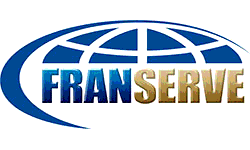 FranServe - Become a Franchise Consultant!
As a FranServe franchisee, earn money helping people buy a franchise. Work full or part time from a home office. Comprehensive training and support provided. Learn more about the costs, benefits, and available locations today!
Read More »
$ 25,000 Min.Cash Required