FISH Window Cleaning Services

-

Franchise

Quick Summary

Fish Window Cleaning provides service to both commercial and residential clients. We make it easy to get your business up and running. Learn more about the costs, benefits, and available locations today!

*Please contact "FISH Window Cleaning Services" to confirm the accuracy of any information provided on this page.
FISH Window Cleaning Services
Business Cost, Fees & Facts for 2023
| | | |
| --- | --- | --- |
| | Minimum Cash Required | $50,000 |
| | Total Investment | $102,800 - $167,500 |
| | Franchise Fee | $49,900 |
Available In These States:
We are currently accepting inquiries in ALL States
Overview
FISH Window Cleaning Services - Franchise
About Us
Fish Window Cleaning has grown to be the world's largest window cleaning company with more than 250 franchise territories in 43 states, yet we still maintain the traditional values we were founded on. We will always treat every customer as though they are our only customer.
Mike Merrick founded Fish Window Cleaning in January 1978. Based on growing demand and his success, Mike realized there was a need for this service in other markets. He used his 20 years of experience to create the Fish Window Cleaning franchise system. In 1998, the first FISH franchise opened in Tampa, FL.
Our Services
Simply stated, we treat our customers and our employees like family. That's our difference. You want timely, reliable service from someone who really cares about your satisfaction and who has pride in their work. With Fish Window Cleaning®, that's precisely what you'll get. Some of the benefits of choosing Fish Window Cleaning® include:
Commercial & Residential; Interior & Exterior
Customized cleaning programs
Licensed, insured, and bonded professionals
A growing national reputation
We are committed to your satisfaction
We are genuinely pleased to offer the most professional and consistent service in the industry to our clients. Our cleaners have the pride of ownership, and that pride reflects in our work. Every time. Day in and day out.
Why Franchise with Fish Window Cleaning?
We make it easy to get your business up and running.
Our experienced development team walks you through the entire process from start to finish.
Extensive training and ongoing support
Tools and materials available 24/7 through our intranet
Your own customizable Fish Window Cleaning website
Web-based proprietary software handles routing, scheduling, P&L, A/R, and more
Marketing tools such as SEO, vehicle branding, and corporate call center
Established partnerships through our national accounts program
Request more information today!
Testimonials
"I started driving through the territory and I just saw windows everywhere... everywhere. And I thought, 'Well, this is a can't miss. I don't have to go looking for business."Mark Phillips
"I wanted to be part-time then, but now I'm so part-time, and now these are the years my kids are going to remember... And so I am so grateful for that. I love that I can be home with them all the time because that's really what I wanted."Bridget Gilding
"We have a whole staff of people at the Home Office that work for us. So whether it's HR, or if it's sales, or marketing, internet marketing, or just having a tough day and I need to pick up the phone and call somebody and talk about it, they're always there, and they answer the phone, and have never been acting like they don't want to talk to me. They're very helpful."Ken Jones
Here are some other suggestions in the same category that you selected :
N-Hance
Join America's #1 Cabinet Refinishing Franchise! N-Hance is a top-rated brand in the $450 billion home remodeling industry. With low costs of ownership, a proven business model designed for growth, and multiple revenue streams. By providing homeowners with fast, affordable, and beautiful solutions for kitchen cabinets, hardwood floors, and more, N-Hance has grown to nearly 400 locations in North America and is now the dominant brand for wood refinishing in the nation. N-Hance is experiencing rapid growth. If you're passionate about owning a business, great customer service, and want to own a business that makes an impact, N-Hance is the right opportunity right now. Open an N-Hance and Be Your Own Boss Today!
Read More »
$ 50,000 Min.Cash Required
Purchase A Franchise Using Your Retirement Plan
This is NOT a franchise or business opportunity. This is a service offered to those seeking to purchase a franchise or business using their retirement funds without having to pay the taxes and penalties. You can purchase a franchise or traditional business with a tax qualified retirement plan such as an IRA, 401(k), 403(b), 457(b), SEPs and others.
Read More »
$ 30,000 Min.Cash Required
Poolwerx
Poolwerx is America's fastest moving retail and service pool business, with over 166 service trucks and 31 retail stores joining Poolwerx in America since they first arrived in 2015. A global brand established as the largest pool and spa maintenance network in Australasia, Poolwerx has demonstrated a strong history of innovation both in franchising and in the pool industry in its over 25 years of operation.
Read More »
$ 80,000 Min.Cash Required
Garage Up - Storage & Organization
Set Yourself up for Success with a Professional Garage Renovation Franchise. From garage door installation & repair to epoxy flooring. choose GARAGE UP to be the next investment in your business portfolio. Inquire today to get started with the best garage makeover franchise!
Read More »
$ 50,000 Min.Cash Required
Rytech Water Damage & Mold Specialists
If you are searching for a rewarding and profitable business to own, look no further than Rytech. We are an established service provider franchise in a virtually recession-proof industry. Water and fire restoration along with mold remediation services are part of a multibillion-dollar industry that offers potential franchisees the opportunity to build a successful business. Learn more about becoming part of this ever-growing industry today and reach out to our franchising team.
Read More »
$ 75,000 Min.Cash Required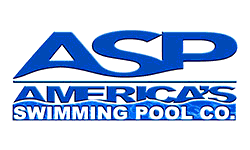 America's Swimming Pool Co.
America's Swimming Pool Company (ASP) is the nation's best swimming pool cleaning, equipment repair, and pool renovation franchise. They sit at the top of a $15 billion dollar industry and provide extensive training for their franchisees. Take advantage of this opportunity today!
Read More »
$ 50,000 Min.Cash Required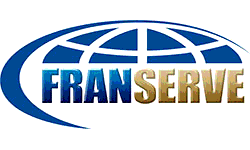 FranServe - Become a Franchise Consultant!
As a FranServe franchisee, earn money helping people buy a franchise. Work full or part time from a home office. Comprehensive training and support provided. Learn more about the costs, benefits, and available locations today!
Read More »
$ 25,000 Min.Cash Required
FranServe - Need Help Buying A Franchise?
If you are looking to own a business and have a minimum of $30,000 in liquid available cash, let us help you in deciding which business offers more reliability & profit than another. We are the bridge that will connect you to the right franchises
Read More »
$ 30,000 Min.Cash Required