Watch

HHO Carbon Clean Systems

Video(s)
HHO Carbon Clean Systems

-

Franchise

Quick Summary

** Join this first mover to offer fuel savings and improved engine performance ** With little to no competition in U.S. markets, HHO is a first to market opportunity. Our unique service has high margins because our only inputs are distilled water and electricity to operate our hydrogen carbon cleaning machine. This is an ideal business for visionaries who are looking for a unique opportunity that benefits the community by lowering emissions and saving the customers money.

*Please contact "HHO Carbon Clean Systems" to confirm the accuracy of any information provided on this page.
HHO Carbon Clean Systems
Business Cost, Fees & Facts for 2023
| | | |
| --- | --- | --- |
| | Minimum Cash Required | $95,000 |
| | Total Investment | $87,750 - $154,000 |
| | Franchise Fee | $30,000 |
| | Financing Assistance | Available |
| | Year Founded | 2020 |
| | # of Existing Units | 12 |
| | Franchising Since | 2021 |
| | Training & Support | Yes |
| | Home Office Location | Metropolis, IL |
| | Military/Veteran Promotion | Yes |
Available In These States:
We are currently accepting inquiries in these states:
AK
AL
AR
AZ
CO
CT
DC
DE
FL
GA
IA
ID
IL
KS
KY
LA
MA
ME
MO
MS
MT
NC
NE
NH
NJ
NM
NV
OH
OK
OR
PA
SC
SD
TN
TX
UT
VT
WV
WY
Overview
Military & Veteran
Video
Press Releases
Overview
HHO Carbon Clean Systems - Franchise
HHO Carbon Clean Systems offers mobile preventative maintenance services for all internal combustion engines (gas and diesel) improving fuel economy, increasing performance, lengthening the life of critical engine components, lowering emissions, and most importantly saving customers money. For the cost of a premium oil change or a high efficiency air filter, HHO saves customers 9% on average for fuel expenses along with decreased breakdowns and downtime.
WHY HHO Carbon Clean Systems?
Join a network of Hydrogen Ambassadors by offering revolutionary services.
HHO has the first-mover advantage in virtually every U.S. market with little to no competition.
High margins for the business owner and great savings for the customers.
How Our HHO1500 Generator Works
On all internal combustion engines, carbon buildup in the combustion chamber is the common culprit of many issues that rob an engine of horsepower and drivability. This buildup adds friction and inefficiency to the combustion equation and cumulatively decreases the performance that the engine had when it was new. The advent of direct injection in gasoline engines has increased the likelihood that carbon buildup will occur even on the intake side of the combustion chamber, furthering potential problems.
In addition to carbon buildup on gasoline engines, diesel engines have turbos and Diesel Particulate Filters (DPF) that are also significantly affected. Buildup on these parts cause a decrease in boost, horsepower, and pressure which are integral to a diesel's design. Routine carbon cleaning extends the life of these parts, potentially saving tens of thousands in repairs and fuel.
HHO Carbon Clean Systems uses distilled water and electrolysis to produce Oxyhydrogen gas, which is then introduced into the air intake of the engine.
The reaction during the combustion causes a phase change in carbon deposits, returning them to a gaseous state.
It removes built up carbon from internal engine components, including pistons, cylinders, turbos, catalytic converters, diesel exhaust filters, and sensors.
They are then safely expelled through the exhaust system.
HHO Carbon Clean Systems uses no harsh chemical detergents or solvents during the hydrogen carbon cleaning procedure.
Old or new, our engine carbon cleaning system can produce significant results including restored performance, increased fuel economy, and lowered emissions. No invasive engine tear down required. No oil change needed after the service. Providing the service is a low labor activity that takes approximately 5 minutes to attach or detach after the 25-45 minute service is completed. Simply said:
"Clean Engines, Run Better"
Multiple Market Channels
The HHO franchise has applications in many market spaces:
Automotive Maintenance
Fleet Vehicles (Trucking)
Municipalities
Agriculture Equipment
Construction Equipment
Marine industry
ANY industry based on an internal-combustion engine (Gas or Diesel).
Multiple Revenue Streams
Mobile Services- Provide the mobile Hydrogen Carbon Cleaning service.
Dealership Leasing Program- Lease the HHO1500 Generator to local auto detailing shops or car washes as additional service.
Generator Sales- Hydrogen Ambassadors have the right to sell generators in their territory.
Diesel Exhaust Fluid Supplier
Ideal Franchisee
High Integrity- Faithful with commitments. Seal the deal with a handshake.
High Energy- Strategic and consistent action generates results!
Growth Minded- Increase awareness. Increase clients. Increase applications. Increase earnings!
Passive Ownership options exist! Lease out the equipment to dealerships and automotive repair shops and collect based upon their hourly use at the location. Lease out multiple units and scale your business!
Discovery Process
Intro Call with Team Member
Questionnaire
FDD Review and Validation
Meet HHO Leadership
Sign Franchise Agreement
Training
HHO hosts a week of training at their headquarters in Metropolis, IL. There are 2.5 days in the classroom learning about engines, hydrogen technologies, business development, operations, sales, and the benefits of carbon cleaning. Then participants spend 2.5 days in field training working with engine types varying from American and foreign sedans, to semi trucks, and construction equipment.
There is weekly mentoring for three months after the franchisees return to their community and launch their business.
Cost for Training: 0
Lodging and airfare included: No
Site Selection Assistance: Yes
Lease Negotiation Assistance: Yes
Mentor following training: Yes
Military & Veteran Promotions
10% Discount on Initial Franchise Fee for Veterans
HHO Carbon Clean Systems Video
Video not loading? Click here to download it.
Press Releases & Awards
24 Jun, 2022 - LAUNCH OF 3 NEW FRANCHISES!
Details
Here are some other suggestions in the same category that you selected :
N-Hance
Join America's #1 Cabinet Refinishing Franchise! N-Hance is a top-rated brand in the $450 billion home remodeling industry. With low costs of ownership, a proven business model designed for growth, and multiple revenue streams. By providing homeowners with fast, affordable, and beautiful solutions for kitchen cabinets, hardwood floors, and more, N-Hance has grown to nearly 400 locations in North America and is now the dominant brand for wood refinishing in the nation. N-Hance is experiencing rapid growth. If you're passionate about owning a business, great customer service, and want to own a business that makes an impact, N-Hance is the right opportunity right now. Open an N-Hance and Be Your Own Boss Today!
Read More »
$ 50,000 Min.Cash Required
Garage Up - Storage & Organization
Set Yourself up for Success with a Professional Garage Renovation Franchise. From garage door installation & repair to epoxy flooring. choose GARAGE UP to be the next investment in your business portfolio. Inquire today to get started with the best garage makeover franchise!
Read More »
$ 50,000 Min.Cash Required
Purchase A Franchise Using Your Retirement Plan
This is NOT a franchise or business opportunity. This is a service offered to those seeking to purchase a franchise or business using their retirement funds without having to pay the taxes and penalties. You can purchase a franchise or traditional business with a tax qualified retirement plan such as an IRA, 401(k), 403(b), 457(b), SEPs and others.
Read More »
$ 30,000 Min.Cash Required
Rytech Water Damage & Mold Specialists
If you are searching for a rewarding and profitable business to own, look no further than Rytech. We are an established service provider franchise in a virtually recession-proof industry. Water and fire restoration along with mold remediation services are part of a multibillion-dollar industry that offers potential franchisees the opportunity to build a successful business. Learn more about becoming part of this ever-growing industry today and reach out to our franchising team.
Read More »
$ 75,000 Min.Cash Required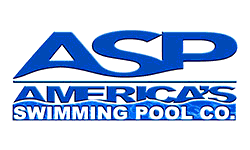 America's Swimming Pool Co.
America's Swimming Pool Company (ASP) is the nation's best swimming pool cleaning, equipment repair, and pool renovation franchise. They sit at the top of a $15 billion dollar industry and provide extensive training for their franchisees. Take advantage of this opportunity today!
Read More »
$ 50,000 Min.Cash Required
Poolwerx
Poolwerx is America's fastest moving retail and service pool business, with over 166 service trucks and 31 retail stores joining Poolwerx in America since they first arrived in 2015. A global brand established as the largest pool and spa maintenance network in Australasia, Poolwerx has demonstrated a strong history of innovation both in franchising and in the pool industry in its over 25 years of operation.
Read More »
$ 80,000 Min.Cash Required
FranServe - Need Help Buying A Franchise?
If you are looking to own a business and have a minimum of $30,000 in liquid available cash, let us help you in deciding which business offers more reliability & profit than another. We are the bridge that will connect you to the right franchises
Read More »
$ 30,000 Min.Cash Required