Knockouts Haircuts & Grooming

-

Franchise

Quick Summary

Knockouts Haircuts for Men is a sports-themed, full-service salon providing competitively-priced haircuts and other grooming services, including coloring, manicures, pedicures (at some locations), facials, and waxing. We cater specifically to men by offering a pampering experience that is not available at discount walk-in salons and traditional barbershops without charging high-end salon prices.

*Please contact "Knockouts Haircuts & Grooming" to confirm the accuracy of any information provided on this page.
Knockouts Haircuts & Grooming
Business Cost, Fees & Facts for 2023
| | | |
| --- | --- | --- |
| | Minimum Cash Required | $75,000 |
| | Total Investment | $228,300 - $367,950 |
| | Franchise Fee | $39,500 |
| | Financing Assistance | 3rd Party |
| | Year Founded | 2002 |
| | # of Existing Units | 60 |
Available In These States:
We are currently accepting inquiries in ALL States
Overview
Knockouts Haircuts & Grooming - Franchise
Why a Hair Salon Franchise?
The answer is really quite simple. Hair salons are designed to be passively operated. People will get their hair cut in good times and bad. It is low tech meaning you do not have to worry about Amazon taking over your business. So, you have a simple business with a modest investment that gives you an opportunity for a great return. Your job is simply to hire great people, take care of them and take care of your customers. What could be easier than that?
Why become a Knockouts Franchise Owner?
Knockouts Haircuts for Men is the best company in the best space for passive operators.
Knockouts Haircuts for Men offers the lowest royalty fees by HALF
Knockouts Haircuts for Men offers the largest territories
Knockouts Haircuts for Men operates with little direct competition...above (better service) than discount walk in salons and below the high-end "clubby" men's salons
Knockouts Haircuts for Men offers unparalleled support. How? It is still a family run business where the founders themselves support you
Knockouts has skin in the game. The founders operate their own salons and they know what their franchisees are dealing with daily
Knockouts Haircuts for Men is simply a "Knockout" experience for the customer, the stylists and the Franchise Owner. Come join the team!
Here are some other suggestions in the same category that you selected :
MY SALON Suite
The MY SALON Suite franchise opportunity is perfect for entrepreneurially-minded individuals who want to either grow their current business portfolios or explore franchising as a business option. MY SALON Suite Franchise Partners enjoy the benefits of a semi- absentee business model with no employees. Key responsibilities include leasing and property management - most franchise owners have no prior salon experience. The salon industry is stable, and within that, the salon suite sector is growing. MY SALON Suite is a well-known, reliable brand in this industry.
Read More »
$ 500,000 Min.Cash Required
ManCave for Men
By becoming a ManCave franchisee, you get access to an innovative new business model that has been positioned for growth! Our mission at ManCave is to be a place that every man needs. An opportunity to escape from the everyday lifestyle and enjoy the traditions of yesterday, while experiencing the benefits of tomorrow!
Read More »
$ 50,000 Min.Cash Required
Sport Clips
Own a Championship Opportunity! Sport Clips is the MVP of the booming men's hair category. If you're seeking a path to financial independence, a way to transition out of the corporate world, and want to take control of your future? Investing in a Sport Clips Franchise can offer a path to business ownership. The time to invest in a Sport Clips franchise is now. The total investment is an estimated investment for one store.
Read More »
$ 200,000 Min.Cash Required
Apricot Lane Boutiques
The #1 women's fashion franchise. We train our franchisees to be THE fashion destination in their local market, bringing in new styles earlier and more often than any competitor, all at reasonable prices, and ultimately win extremely loyal fans. Find out more today!
Read More »
$ 80,000 Min.Cash Required
Pvolve
Invest in the Future of Fitness - Strengthen, Nourish, Restore. Pvolve is a science-based fitness method for women that targets all the ways the body was meant to move while deepening the mind-body connection. The results? A strong, toned physique and increased mobility, posture, and balance to help you live a better life–for life. Inquire to become the next Pvolve Owner!
Read More »
$ 150,000 Min.Cash Required
Sunmed | Your CBD Store
Build a Better Community with a Turnkey Opportunity. Join the largest network of hemp extract retail owners worldwide and enjoy the perks of owning your own successful business while making a difference through partnerships, community, education, experience, and the highest quality products. Learn more about the Sunmed | Your CBD Store franchise today.
Read More »
$ 75,000 Min.Cash Required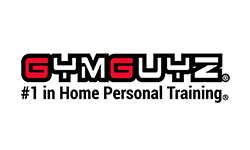 GYMGUYZ
At GYMGUYZ, we know one thing for sure: people will always want to look and feel good and are willing to pay for the proper trainers to help them reach their health and fitness goals. That's why we created a new category within the fitness industry by bringing the gym to our clients. Learn more now!
Read More »
$ 50,000 Min.Cash Required
Purchase A Franchise Using Your Retirement Plan
This is NOT a franchise or business opportunity. This is a service offered to those seeking to purchase a franchise or business using their retirement funds without having to pay the taxes and penalties. You can purchase a franchise or traditional business with a tax qualified retirement plan such as an IRA, 401(k), 403(b), 457(b), SEPs and others.
Read More »
$ 30,000 Min.Cash Required
Wright Consulting Associates
We specialize in franchise matchmaking. If you are serious about finding the right franchise, we can narrow the scope to three alternatives in three business days. Match your work style to a franchise! Identifying the specific business model franchises that match candidate skills and lifestyle needs is Steve Wright's mission. These professional services come at no cost to the prospect.
Read More »
$ 50,000 Min.Cash Required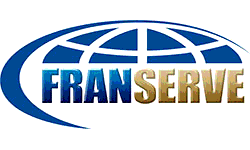 FranServe - Become a Franchise Consultant!
As a FranServe franchisee, earn money helping people buy a franchise. Work full or part time from a home office. Comprehensive training and support provided. Learn more about the costs, benefits, and available locations today!
Read More »
$ 25,000 Min.Cash Required