Scenthound - The Clean Dog Revolution

-

Franchise

Quick Summary

Scenthound is a new concept in the $120M plus pet industry being the first wellness-focused membership-model grooming franchise. While most groomers focus on cuts, we focus on a traditionally underserved market: the 80% of dogs that don't need stylized haircuts—instead focusing on a routine care schedule. Learn more about the cost and facts now!

*Please contact "Scenthound - The Clean Dog Revolution" to confirm the accuracy of any information provided on this page.
Scenthound - The Clean Dog Revolution
Business Cost, Fees & Facts for 2023
| | | |
| --- | --- | --- |
| | Minimum Cash Required | $75,000 |
| | Net Worth Required | $300,000 |
| | Total Investment | $210,000 - $250,000 |
| | Franchise Fee | $49,900 |
| | Financing Assistance | 3rd Party |
| | Training & Support | Yes |
Available In These States:
We are currently accepting inquiries in these states:
AL
AR
AZ
CA
CO
CT
DC
DE
FL
GA
IA
ID
IL
IN
KS
KY
LA
MA
MD
ME
MI
MN
MO
MS
MT
NC
NE
NH
NJ
NM
NV
NY
OH
OK
OR
PA
RI
SC
TN
TX
UT
VA
VT
WI
WV
WY
Overview
Scenthound - The Clean Dog Revolution - Franchise
Welcome to the First Wellness-Focused, Membership-Based Dog Grooming Franchise!
In an industry that primarily pays attention to haircuts, Scenthound is breaking down barriers to overall dog wellness, in a supportive and compassionate atmosphere, to provide the best possible service to our clients, and their humans.
Scenthound has created a concept that customers can rely on for all their routine dog care needs—basic cuts, skin, coat, ears, nails and teeth.
U.S. Pet Consumers spend $95M annual on their loved ones including the 90M dogs—it is a large business. We provide a lower-cost, membership model and resistant to technological changes (Amazon is not replacing pet services) or economic downturns (we still spend money on our pets).
Why Choose Scenthound?
Scenthound is unique in the dog grooming industry focusing on the overall health of the dogs.
Scenthound has unprecedented market potential because it serves an historically underserved market: the 80% of dogs that don't need stylized haircuts. That said, our services are designed to improve the health and longevity of ALL dogs through a routine care schedule in five core areas of maintenance: Skin, Coat, Ears, Nails and Teeth.
The low cost but high profit membership-based recurring revenue model is amplified with "as-needed" add on services—nail grinding, barber-style haircuts, facial scrubs, etc.—& products to maintain health between visits.
No other model concentrates on overall dog wellness.
Recession proof and Amazon-Resistant.
$120Bplus U.S. Pet Industry continues to grow year after year.
Can be owner operated or passively run.
NO PET EXPERIENCE required.
High Profit Potential–Strong Item 19 Earnings Claim.
Early-in advantage for territory availability.
Entrepreneur 2020 Franchise of the Future designation.
Our community-driven approach creates a strong customer base.
The membership-based business model keeps customers coming back, creating recurring revenue.
Membership also makes scheduling and rebooking easy.
Small staff, protected territory, SBA approved
Limited real estate requirements (1,000-1,200 sq feet)
Our services are designed for all dogs, not just those that need cuts.
It's scientifically proven that dogs make us happier, healthier people.
With Scenthound, dogs get the routine care that they need, dog parents get a simple program to keep their care schedule on track, and franchisees get to be a part of a blossoming change in the way we all treat and care for our dogs.
OUR SUPERIOR BUSINESS MODEL IN ACTION:
The Membership - Parents choose a membership option that works for their budget and their schedule, keeping their dog's health on track and building a strong customer relationship through repeat business.
The Scent Check - After each visit, we give parents a six-point evaluation that helps educate them on their dog's overall health. Our genuine compassion for their pups creates loyalty with our customers.
The Convenient Locations - We actively place our Scenters in errand-intensive retail parks, with busy, frequented anchor stores. Our customers get convenience and our franchisees get greater business potential.
We're Passionate About Pups
We started this business because we honestly care about every dog we meet. We know that dogs are happiest when they're clean and healthy, and we know, from experience in the industry, that dogs don't always get the basic care they need. We saw an opportunity to change that and we jumped on it.
Training And Support
Scenthound is a hands-on company, and we're looking for franchisees who share that spirit. We provide extensive training in one of our Jupiter, Florida, locations, teaching franchisees how to best care for our fluffy customers.
We also provide comprehensive ongoing support on everything from employee training to locating and attending community events. We're one big pack, after all, and we want each of our franchisees to have the best opportunity to be a positive force in the lives of dogs and their humans.
Ready to pursue a business with a passion for pups? We're ready to hear from you.
REQUEST MORE INFORMATION NOW!
Here are some other suggestions in the same category that you selected :
Aussie Pet Mobile
Founded in Australia in 1996, Aussie Pet Mobile established its global headquarters in the United States in 1999 and has grown to become the most highly recognized and awarded franchise in the pet industry, ranking the #1 Pet Grooming Franchise on Entrepreneur's Franchise 500® list! Franchisees enjoy a scalable business model that encompasses a powerful array of business attributes combined into one amazing package. Learn more about this franchise now!
Read More »
$ 100,000 Min.Cash Required
Purchase A Franchise Using Your Retirement Plan
This is NOT a franchise or business opportunity. This is a service offered to those seeking to purchase a franchise or business using their retirement funds without having to pay the taxes and penalties. You can purchase a franchise or traditional business with a tax qualified retirement plan such as an IRA, 401(k), 403(b), 457(b), SEPs and others.
Read More »
$ 30,000 Min.Cash Required
Wright Consulting Associates
We specialize in franchise matchmaking. If you are serious about finding the right franchise, we can narrow the scope to three alternatives in three business days. Match your work style to a franchise! Identifying the specific business model franchises that match candidate skills and lifestyle needs is Steve Wright's mission. These professional services come at no cost to the prospect.
Read More »
$ 50,000 Min.Cash Required
Sunmed | Your CBD Store
Build a Better Community with a Turnkey Opportunity. Join the largest network of hemp extract retail owners worldwide and enjoy the perks of owning your own successful business while making a difference through partnerships, community, education, experience, and the highest quality products. Learn more about the Sunmed | Your CBD Store franchise today.
Read More »
$ 75,000 Min.Cash Required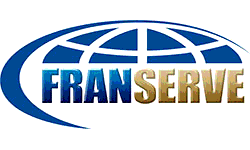 FranServe - Become a Franchise Consultant!
As a FranServe franchisee, earn money helping people buy a franchise. Work full or part time from a home office. Comprehensive training and support provided. Learn more about the costs, benefits, and available locations today!
Read More »
$ 25,000 Min.Cash Required