Watch

The Sculpt Pod

Video(s)
The Sculpt Pod
Quick Summary
Calling ALL Beautypreneurs! Have you been dreaming of having your own Sculpt Pod Store? Are you a wellness and health advocate that desires to help people meet their weight loss goals? If so, you will be excited about our new Sculpt Pod Storefront Licensing Agreement. Welcome to your New Healthy Obsession!
*Please contact "The Sculpt Pod" to confirm the accuracy of any information provided on this page.
The Sculpt Pod
Business Cost, Fees & Facts for 2023
| | | |
| --- | --- | --- |
| | Minimum Cash Required | $50,000 |
Available In These States:
We are currently accepting inquiries in ALL States
Overview
The Sculpt Pod
What Is a Sculpt Pod
The Sculpt Pod is a luxurious, powered massage system fused with the highest form of red light and infrared heat ergonomically situated within a personal machine to provide an exhilarating experience and help people get a healthier mind and body so they can live life to the fullest.
The Sculpt Pod is a combination of:
Infrared heat
Red light therapy
Hot Cream (Cellulite and fat reduction Cream)
Vibration massage system
It has many life-enhancing benefits that would excite and delight anyone turning them into lifelong loyal customers.
Some of these benefits include:
Melting fat like torchlight over butter
Tightening skin resulting in anti-aging effects
Resetting metabolism and reigniting energy
Accelerating the natural healing process
Banishing cellulite leading to a perfectly shaped and toned figure
What is The Sculpt Pod Licensing Agreement Program?
For a limited time, we are running a promotion for $49,999. This is an unbelievable price to receive all of the following:
One Sculpt Pod
Starter Pack of Cleaning Products
Starter Pack of Neck Drapes
One Gallon of Organic Sculpt Pod Hot Cream
Training Manual for Usage
One Retractable Sign for Entryway
250 Starter Pack of Brochures
Media Kits for Reposting
One Red Light " Secret Sauce" Mat
Sculpt Pod Email Address
3 Months of Targeted Marketing with Digital lMarketing Solutions
Sculpt Pod Cellulite Reduction Oil (Gallon)
Training certificate
Fashion cabinet
Point of Sale System (iPad)
Square credit card processor
Fashion seating (chairs or bench)
Fashion rug
Fashion full length mirror
Personal mini refrigerator for bottled water
Right to use Trademarked name
Membership Contract Form
Waiver and Policy Release Form
Continual Marketing Boost from our Social Media Pages
You will become part of our nationwide Groupon with five star reviews bringing instant clientele
This agreement is an exclusive licensing agreement to own a Sculpt Pod store front inside of a salon suite. You will be trained to be a Sculpt Pod technician and able to operate at your own Sculpt Pod location. You will have the right to use the Sculpt Pod for the purpose of body contouring and weight loss services. Under the licensing agreement you will be allowed to sell sessions, memberships, packages or anything concerning use of the Sculpt Pod.
To qualify for the licensing agreement, you will need to purchase the Licensing Sculpt Pod package and submit a signed lease at a luxury salon suite in an approved area. We will provide everything else to make your turnkey location beautiful as well as setting you up for success. A typical salon suite setting is anywhere from $200-$350 per week, averaging about $1,000 per month in overhead.
Is it a Franchise? WE ARE NOT A FRANCHISE- this is a licensing agreement, which allows you to sell other products in your store front besides just SCULPT POD Sessions. However, our General liability insurance will only cover our services with Sculpt Pod. You will need to obtain other Insurance for anything else you might be selling inside your store front.
Will There Be Any Marketing For My Specific Location?
Licensees are able to use all information on the website and Sculpt Pod Social Media accounts for marketing purposes. The Licensing package comes with a 3-month direct targeted campaign for your storefront. If you choose to continue with the campaign after the 3 month period, you may purchase those services directly from the marketing lead at that time.
We will provide a nationwide groupon/living social one-time trial for new clients only. It is a marketing plan for a one-time trial session to get customers in the door to purchase a package or membership.
Estimated And Potential Earnings
With one Sculpt Pod System:
30 Clients per month at 16 Session Package at $599
Earnings to Client/Wellness Center: $17,970
*WE CANNOT GUARANTEE SALES AT ANY LOCATION
Inquire today to discuss your future as Sculpt Pod Store Front Owner!
The Sculpt Pod Video
Video not loading? Click here to download it.
Here are some other suggestions in the same category that you selected :
Sport Clips
Own a Championship Opportunity! Sport Clips is the MVP of the booming men's hair category. If you're seeking a path to financial independence, a way to transition out of the corporate world, and want to take control of your future? Investing in a Sport Clips Franchise can offer a path to business ownership. The time to invest in a Sport Clips franchise is now. The total investment is an estimated investment for one store.
Read More »
$ 200,000 Min.Cash Required
MY SALON Suite
The MY SALON Suite franchise opportunity is perfect for entrepreneurially-minded individuals who want to either grow their current business portfolios or explore franchising as a business option. MY SALON Suite Franchise Partners enjoy the benefits of a semi- absentee business model with no employees. Key responsibilities include leasing and property management - most franchise owners have no prior salon experience. The salon industry is stable, and within that, the salon suite sector is growing. MY SALON Suite is a well-known, reliable brand in this industry.
Read More »
$ 500,000 Min.Cash Required
Wright Consulting Associates
We specialize in franchise matchmaking. If you are serious about finding the right franchise, we can narrow the scope to three alternatives in three business days. Match your work style to a franchise! Identifying the specific business model franchises that match candidate skills and lifestyle needs is Steve Wright's mission. These professional services come at no cost to the prospect.
Read More »
$ 50,000 Min.Cash Required
Apricot Lane Boutiques
The #1 women's fashion franchise. We train our franchisees to be THE fashion destination in their local market, bringing in new styles earlier and more often than any competitor, all at reasonable prices, and ultimately win extremely loyal fans. Find out more today!
Read More »
$ 80,000 Min.Cash Required
Sunmed | Your CBD Store
Build a Better Community with a Turnkey Opportunity. Join the largest network of hemp extract retail owners worldwide and enjoy the perks of owning your own successful business while making a difference through partnerships, community, education, experience, and the highest quality products. Learn more about the Sunmed | Your CBD Store franchise today.
Read More »
$ 75,000 Min.Cash Required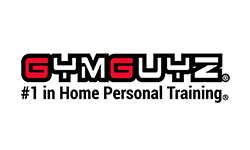 GYMGUYZ
At GYMGUYZ, we know one thing for sure: people will always want to look and feel good and are willing to pay for the proper trainers to help them reach their health and fitness goals. That's why we created a new category within the fitness industry by bringing the gym to our clients. Learn more now!
Read More »
$ 50,000 Min.Cash Required
Pvolve
Invest in the Future of Fitness - Strengthen, Nourish, Restore. Pvolve is a science-based fitness method for women that targets all the ways the body was meant to move while deepening the mind-body connection. The results? A strong, toned physique and increased mobility, posture, and balance to help you live a better life–for life. Inquire to become the next Pvolve Owner!
Read More »
$ 150,000 Min.Cash Required
Purchase A Franchise Using Your Retirement Plan
This is NOT a franchise or business opportunity. This is a service offered to those seeking to purchase a franchise or business using their retirement funds without having to pay the taxes and penalties. You can purchase a franchise or traditional business with a tax qualified retirement plan such as an IRA, 401(k), 403(b), 457(b), SEPs and others.
Read More »
$ 30,000 Min.Cash Required