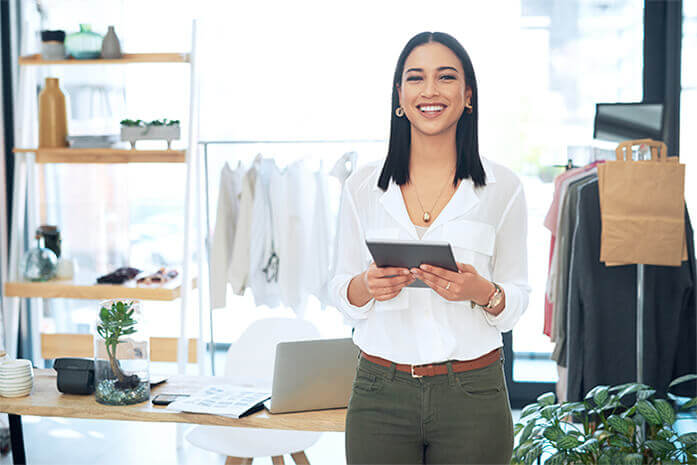 There has never been a better time to start your own business. Why? Because it's something you want, and therefore, a dream that's worth pursuing. There are always excuses not to do something – always. There are always reasons you shouldn't move forward with a path. Reasons to stop going after what you want. But when you stop and think about it, most of those reason's aren't valid or real. They're powered out of fear. They're a convenient way for you to avoid the thing you want to do, even though it's something you want to move forward with.
In other words, it's time to get out of your own head. The market is in your favor. But even more than that, there's something to be said about your passion for what you do. A passionate business owner will make it further in life than someone who is in it for any other reason. When you find what it is you want to do, go after it. Don't let anyone stand in your way, either. If it's what you want, you owe it to yourself to let it play out. To move forward and go after the business gig that sounds most appealing. After all, if you do what you want, it won't feel like work. It'll be a passion that you can enjoy. Something you can do for the long haul and turn into your long-term career.
Sounds like a win-win, right?
That's because we're biased. We believe that everyone should have passion in what they do, and business ownership is one of the best ways to accomplish that goal. From teaching others what you love, to creating fulfillment in reaching new goals, to creating new paths for your brand to take, there is much happiness to be found in owning your own company.
That's why we advocate for small business owners to get their start, near and far. Create your own way and find a job that you know and love by owning your own business.
Why Now is a Great Time to Start
Starting your own business is a venture you can do at any time. But finding the right market can help streamline your success. Look at various factors to see if and when your proposed business could thrive. For instance, bank loans, interest rates, and a need for your service of choice.
When you're choosing what to do – what to provide or what to sell – ensure that there will be a need. When consumers are in need of your services, you can guarantee income for months and years to come. Selling them something new can be a stretch. But when you're providing something that others need, that's business security build right in. All you have to do is do a good job and have great customer service and you're on your way to a thriving career as a business owner.
It's the perfect time to become a small business owner because that's the path you've chosen. It's the job you want and the one you want to pursue, so there's no better time to move forward with that gig. Then agreeable markets are only icing on the cake for your ideas.
Don't overlook your professional life just because too many things are standing in your way. But rather, go after for the career of your dreams with business ownership. You can make your brand into so many things – but most of all, you can make it yours. Grow it to as big as you want it to be, offering as many services as you wish to provide. And along the way, you can work to streamline and create a budding business model that puts money back into your pocket.
There is no bigger level of fulfillment than this one. Going after your dream job and crushing it as a business owner. It's a high that so many dream of, but very few actually decide to pursue. Don't get bogged down with the what-ifs. But instead, dare to dream – and dare to go after those dreams.