Barberitos

-

Franchise

Quick Summary

The "Way Fresher, Way Better" Business - Get Your Future Rolling! Own a Barberitos franchise because eating with us just isn't enough. Barberitos has been serving deliciously fresh food with superior customer service since 2000. Restaurant experience is not necessary! The Barberitos system is designed for people coming from outside the restaurant industry as well as existing restaurateurs. Learn more now!

*Please contact "Barberitos" to confirm the accuracy of any information provided on this page.
Barberitos
Business Cost, Fees & Facts for 2023
| | | |
| --- | --- | --- |
| | Minimum Cash Required | $100,000 |
| | Net Worth Required | $350,000 |
| | Total Investment | $507,270 - $618,760 |
| | Franchise Fee | $35,000 |
| | Financing Assistance | None |
| | Year Founded | 2000 |
| | # of Existing Units | 54 |
| | Training & Support | Yes |
| | Home Office Location | Athens, GA |
Available In These States:
We are currently accepting inquiries in ALL States
Overview
Barberitos - Franchise
The "WAY FRESHER, WAY BETTER" Business
In 2003, Barberitos began showing people just like you how to serve deliciously fresh food with superior customer service. We continue to grow, adapt, tinker and evolve each aspect of this business all in effort to keep it as fresh and exciting for you, as it was for us on Day One. Here's some of what to expect from partnering up with the Way Fresher, Way Better Business:
Better Experience - One of the most established brands in segment, with over 20 years in the burrito business
Better Fees - $35,000 upfront fee and 6% ongoing royalty. Allow us to demonstrate how your investment pays for itself in both hard and soft savings
Better Support - We help each step of the way. From store design & construction, to grand opening & continued operations
Better Contracts - Best-in-class, pre-negotiated contracts for service providers (credit card processing, delivery, POS, etc.) & national food contract pricing
Better Tech - Free marketing, targeting, ordering, payments and rewards app via our Barberitos IOS and Android app (one of several items we pay on your behalf as part of your 6% ongoing royalty)
Better Intel - Contrast your stores performance to that of others in system, in real time, for free with Barberitos' "Barbs.LIVE" app
IT STARTED WITH A VISION
Food
It's about what we serve and how we serve it.
Barberitos uses premium and high-quality ingredients. Farm-fresh foods sourced locally whenever possible. Many of our menu items are prepared or cooked in-house daily, including hand-smashed guacamole, home-made salsas, fresh-cut vegetables as well as chicken, steak, pork, turkey, tofu, rice and beans. Our lifestyle menu offers a variety of delicious products that can easily fit into a balanced, healthy diet.
Community
We give back to the communities we live in.
The core of the company's mission is to have a positive impact on others by providing exceptional guest service, healthy and delicious food and charitable efforts. Being involved and giving back are guiding principles from the corporate office to each restaurant by actively engaging with local projects, donations, sponsorships and more.
We require each of our franchisees to spend 1% of their profits on community involvement on a monthly basis. Without community support, Barberitos will not be successful.
People
Have positive interactions with everyone we meet.
One of the qualities that distinguishes us from our competitors is our commitment to the guest. We make second mile service our second nature. We understand the importance of knowing and responding to our guests.
We also realize the crucial role that our team members play in the restaurant as the daily face of Barberitos and make sure our employees are proud to work at Barberitos.
Support at Every Step
Barberitos is here to support our franchisees from the very beginning of the process and for as long as you own the franchise.
Real Estate & Location

:
Have a location already in mind? Or just a general idea of where you want to be. Either way, you'll work hand in hand with our network of site-selection experts to assemble a variety of potential locations to choose from.

Marketing

:
Barberitos has a dedicated marketing team that provides marketing assistance, social media, and graphic design services for all of our franchisees. Some areas where we provide support are:

Public Relations
Television Advertising
Print Advertising
Outdoor Advertising (Billboards)
Radio Advertising
Community Events
Partnerships and Sponsorships
Coupons

Continued Operations

:
Barberitos provides management training, crew training, grand opening support, as well as ongoing training and support for franchises. Franchisees are assigned a dedicated operations support specialist who will make periodic visits to their restaurants to ensure the restaurant continues running smoothly.
Inquire today to become a Barberitos franchise owner!
Testimonials
I'm not in the restaurant business. I'm in the business of having my friends over and serving them great food! If you come into one of our stores at lunch and dinner, you'll see every type of person loves Barberitos.David Weeks
The food you're served at lunch was chopped and cooked that morning. And that means a lot to us. That's why we do this. They're not just my managers. They're not just my employees. They are my family as well!Martin Kohnen
Here are some other suggestions in the same category that you selected :
Frios Gourmet Pops
Frios is the largest popsicle franchise in the world. We are a mobile franchise serving popsicles on wheels, also referred to as mobile Sweet Rides (think franchise food truck but with only popsicles)! We are a low cost franchise that is a lot of fun! Our whole concept is selling happiness on a stick, it's that simple! Inquire today to own your own Frios and become part of the fun.
Read More »
$ 100,000 Min.Cash Required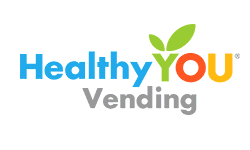 Healthy YOU Vending
For the last 24 years, HealthyYOU Vending has offered franchise-level support with NO royalties or other ongoing fees. New business owners can start part time and keep their job & benefits. Completely flexible schedule with no employees (or they can have one who does all the work for them). The machines sell healthy snacks and drinks and owners monitor their machines remotely 24/7 and run their business from home. HealthyYOU Vending is a top opportunity.
Read More »
$ 60,000 Min.Cash Required
Buena Onda Baja Taqueria
If you're entrepreneurial-minded and looking for an exciting opportunity to bring good vibes and great food into your community, we invite you to partner with Iron Chef Jose Garces! Buena Onda is a fast-casual taqueria with a delicious chef-curated menu and popular Baja-style libations, and we're excited to bring our unique culinary experience to communities across the United States. Our taco franchise is not your ordinary restaurant franchise - We're founded by a James Beard award-winning chef.
Read More »
$ 175,000 Min.Cash Required
Healthier 4 U Vending
Are you passionate about owning your own business? Are you interested in giving people the choice to eat healthy? If the answer is yes, then you have found the right partner to build you a successful healthy vending business. At Healthier4U Vending we share your passion and want you to join us to give the choice to eat healthy to everyone. Come see how together we can change your life.
Read More »
$ 30,000 Min.Cash Required
Purchase A Franchise Using Your Retirement Plan
This is NOT a franchise or business opportunity. This is a service offered to those seeking to purchase a franchise or business using their retirement funds without having to pay the taxes and penalties. You can purchase a franchise or traditional business with a tax qualified retirement plan such as an IRA, 401(k), 403(b), 457(b), SEPs and others.
Read More »
$ 30,000 Min.Cash Required
FranServe - Need Help Buying A Franchise?
If you are looking to own a business and have a minimum of $30,000 in liquid available cash, let us help you in deciding which business offers more reliability & profit than another. We are the bridge that will connect you to the right franchises
Read More »
$ 30,000 Min.Cash Required