Signarama

-

Franchise

Quick Summary

Signarama is one of the world's largest sign franchises, with over 650 locations in 50 countries. We utilize the latest in computerized sign making technology. Participate in this explosive growth by joining Signarama, repeat Entrepreneur Franchise 500 ranked brand.

*Please contact "Signarama" to confirm the accuracy of any information provided on this page.
Signarama
Business Cost, Fees & Facts for 2023
| | | |
| --- | --- | --- |
| | Minimum Cash Required | $50,000 |
| | Total Investment | $185,000 - $195,000 |
| | Financing Assistance | Available |
| | # of Existing Units | 689 |
Available In These States:
We are currently accepting inquiries in ALL States
Overview
Testimonials
Video
Press Releases
Overview
Signarama - Franchise
SIGNARAMA Franchise Opportunities
As companies compete more and more for consumers' attention, brand recognition and local advertising has become vitally important to businesses. Further, this need for customized messaging has catapulted the sign industry into more than a US $49 billion market.
Participate in this explosive growth by joining Signarama, repeat Entrepreneur Franchise 500 ranked brand. We have been successfully helping entrepreneurs launch full-service sign centers for over 35 years and are on track to hit more than 1,000 by 2025. Our vast experience and expertise deliver to you the training, consulting, equipment, and support necessary to run your successful Signarama store. The franchise fee for Signarama is $49,500 and the total investment ranges between $200,000 and $215,000, with financing available.
Site Selection Knowledge
The most important decision in opening your retail business is site selection. We carefully research all aspects of every new Signarama site, such as traffic patterns and client potential. After all criteria are met and a location has been selected, we assist you in the negotiation of your lease and the store build-out. Once you feel comfortable with the site selection of your new store and all lease terms are finalized, you are then prepared for ownership and the start-up process.
Training: No Prior Experience Needed
The Signarama training system is one of the most extensive training programs in the franchising industry and backed by over 35 years of experience in signs, graphics, and banners. You will be a trained expert in sign-making and business operations and business promotion. Your comprehensive Signarama training program includes the following:
A 2-week introductory training program from our staff located at our headquarters in West Palm Beach, FL. One week will be virtual and one week will be in person in West Palm Beach. You will learn all aspects of your sign business, marketing your products, advertising, scheduling and workflow, bookkeeping, pricing orders, and providing great customer service. You will also learn the practice of making signs, product knowledge, hiring and training your staff.
A 1-week on-the-job (OJT) training session at an established Signarama store to apply your classroom training and gain hands-on experience.
Additional 2 weeks of training in your store with one of our experienced operations advisors. They are there with you side by side with you during the store setup as well as to implement your marketing plan and grand opening.
Ongoing Support
As a Signarama franchisee, you will have access to the ongoing support from a team of trained professional individuals. They are here to assist you in all areas including training, consulting, marketing, equipment, research, and technical support. When you join the Signarama family, you will experience the satisfaction of owning your own business while enjoying the benefits that come from being part of a global brand businesses already know and trust.
Industry Leaders
Being a part of the Signarama brand benefits you because it is known for superior craftsmanship and exceptional customer service. Each of our individually owned and operated stores works hard to provide customers the highest quality products and personalized attention they expect from every Signarama. The repeat business and referrals each Signarama receives truly lets us know we provide the best overall customer experience. Quality and service…that's what you will provide. In our experience, the greatest satisfaction in owning your own business is seeing the fruits of your labor. You can experience that satisfaction when you follow our proven system.
History
Signarama, founded in 1986 by Ray and Roy Titus in Farmingdale, NY, began franchising in late 1987 with opening an additional pilot store in North Palm Beach, FL. Today, all Signarama locations are independently owned and operated.

As part of our growing franchise family now headquartered in West Palm Beach, FL Signarama has over 160 employees at corporate headquarters and the 14 regional offices throughout the United States, Canada, and Australia. Master Franchise Partners are growing in countries such as the United Kingdom, New Zealand, South Africa, Asia, Spain, France, Thailand, India, Portugal, and the Netherlands.
Master License Opportunities Globally
We also award very unique MASTER LICENSE opportunities for targeted countries/regions to qualified individuals and companies. A master license grants the owner the exclusive development privileges for the brand and generates a very positive cash flow stream from the selling of franchises and collecting royalties.
**This advertisement is not an offer to sell a franchise. Any offer to sell this franchise will be made by a Franchise Disclosure Document and only following registration by Signarama in any state requiring registration prior to sale. In New York: This advertisement is not an offering. An offering can only be made by prospectus filed first with the Department of Law of the State of New York. Such filing does not constitute approval by the Department of Law. In California: These franchises have been registered under franchise investment law of the State of California. Such registration does not constitute approval, recommendation or endorsement by the Commissioner of business oversight nor a finding by the commissioner that the information provided herein is true, complete and not misleading.**
Testimonials
"First of all I just wanted to express how amazing Rob was last week (no he didn't put me up to this) We picked his brain as much as we possibly could, and he gave us some very valuable advice and training in the areas we needed it in. He really understood our position and our goals and was extremely helpful and supportive in getting us set up to head in the right direction. Luke and I are both so excited about this journey we have headed into, and the support from everyone we have come in contact with at head office has been fantastic. It doesn't go unnoticed."Emma Lyons
"Thank you very much for the commitment and support you give Signarama casino., It is with this support we grow and develop the skills to drive our business further into the future confidently. This along with other initiatives from UFG ensure us that we are on track for a very big successful 2014."Jason Goulding – Owner
"Hi Dan, I am the new owner of the Singarama on Hillsborough Street in Raleigh, NC. We had a major issue yesterday when we could not get our Mutoh printer to work. We had Time Warner Cable (TWC) out here the day before with a different issue and thought that they had fixed it, but after they left, we had a bigger problem that caused some major network issues. We contacted Nic Mayo, and he came out first thing in the morning, got on the phone with TWC and had the problem fixed within the hour! My designer had spent more than three hours the previous afternoon on the phone with TWC and got no where with them. I just wanted to thank Nic for all he has done for us and continues to do. Whenever we have exhausted all of our efforts on issues, its Nic to the rescue! Nic exemplifies the utmost in professionalism and never lets us down! Please make sure that Nic knows how much we appreciate him."Darlene Hussey
"Good Evening Nick, I understand that you supervise Aaron, with that, We would like to extend our thanks and appreciation for what he brings to your team, Singarama, and the United Franchise Group. He is an outstanding trainer and tech, his attention to detail is far above the norm. Having been an Army and then an IT instructor, I would have easily made him a place on my team then and now. Please share and extend our thanks to him for what he has done for us in helping getting us off the ground and moving forward. He is a 5 Star player!"Steve & Kelly Ransbottom
"Thanks for sending Aaron into our store. It really helped us out. Aaron was getting back on track with some great ideas! He did a great job."John Swanson
Signarama Video
Video not loading? Click here to download it.
Here are some other suggestions in the same category that you selected :
Build My Brand
Did you know you could partner with a company to build out your entire e-commerce store, from product research to inventory acquisition to marketing? Yep! You can easily make 6-7 figures in passive income when we build your e-commerce empire and money-making machine from the ground up! All it takes is an upfront investment, and our team will do the rest. By this time next year, you could be sitting on a 7 figure empire. Request more information now!
Read More »
$ 30,000 Min.Cash Required
PostalAnnex+
Today's busy lifestyles demand the services PostalAnnex+ offers. Capitalize on this demand and open your own business!! After retiring from the printing business PostalAnnex+ founder Jack Lentz began working out of his home as a business consultant. He soon realized the need for mailing faxing copying shipping and other services to belong under one roof. As a result he created the first PostalAnnex+ store business franchise located next door to a post office in the University City neighborhood of San Diego CA. Our franchises serve a growing customer base of small and home-based businesses that lacks the resources our stores offer. Today's hectic lifestyle requires a one-stop service center for businesses that don't have an administrative assistant to take care of those daily errands. Saving our consumers time is what keeps them coming back. By being a local neighborhood business"
Read More »
$ 70,000 Min.Cash Required
E-Commerce Future USA
Ready to join the future of online shopping? Our E-Commerce Future Partner Program is your ticket in! Experience hands-off Amazon stores that effortlessly generate passive returns every month, taking advantage of Amazon's $1.5 trillion dollar marketplace. Not only does Amazon handle logistics like packaging, payment processing, shipping and customer service but you can also stock major brand names that are already highly sought after on the platform. Learn more!
Read More »
$ 30,000 Min.Cash Required
Rytech Water Damage & Mold Specialists
If you are searching for a rewarding and profitable business to own, look no further than Rytech. We are an established service provider franchise in a virtually recession-proof industry. Water and fire restoration along with mold remediation services are part of a multibillion-dollar industry that offers potential franchisees the opportunity to build a successful business. Learn more about becoming part of this ever-growing industry today and reach out to our franchising team.
Read More »
$ 75,000 Min.Cash Required
Revvinue
We know how to drive what you need - Revvinue! We are extraordinary at building online brands, businesses and cash flowing digital assets. Starting an e-commerce venture presents an attractive opportunity for investors seeking to diversify their income streams or expand their portfolio of assets. Learn more now!
Read More »
$ 30,000 Min.Cash Required
Purchase A Franchise Using Your Retirement Plan
This is NOT a franchise or business opportunity. This is a service offered to those seeking to purchase a franchise or business using their retirement funds without having to pay the taxes and penalties. You can purchase a franchise or traditional business with a tax qualified retirement plan such as an IRA, 401(k), 403(b), 457(b), SEPs and others.
Read More »
$ 30,000 Min.Cash Required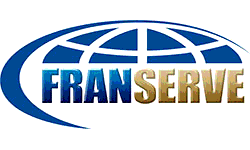 FranServe - Become a Franchise Consultant!
As a FranServe franchisee, earn money helping people buy a franchise. Work full or part time from a home office. Comprehensive training and support provided. Learn more about the costs, benefits, and available locations today!
Read More »
$ 25,000 Min.Cash Required