Snapchef

-

Franchise

Quick Summary

Snapchef is the premier, on-demand foodservice & hospitality staffing provider. Snapchef recruits & trains culinary professionals for placement with our National Accounts & premier kitchens in your area. With a Snapchef franchise you will become a leader in workforce development by supplying quality staff to clients.

*Please contact "Snapchef" to confirm the accuracy of any information provided on this page.
Snapchef
Business Cost, Fees & Facts for 2023
| | | |
| --- | --- | --- |
| | Minimum Cash Required | $50,000 |
| | Net Worth Required | $250,000 |
| | Franchise Fee | $39,500 |
Available In These States:
We are currently accepting inquiries in these states:
AK
AL
AR
AZ
CO
CT
DC
DE
FL
GA
IA
ID
KS
KY
LA
MA
ME
MO
MS
MT
NC
NE
NH
NJ
NM
NV
OH
OK
OR
PA
SC
TN
TX
UT
VT
WV
WY
Overview
Snapchef - Franchise
Foodservice Training & Staffing
Do you love being a force for good in your community? A Snapchef franchise provide the opportunity to make a real impact through workforce development. You bring your passion for people, Snapchef will provide 20 years of proven systems in this industry experiencing incredible growth and demand.
This can be an avenue for you to express your culinary creativity without the restaurant grind. Develop and mentor new and seasoned foodservice professionals through a Snapchef recruiting and training office. Don't have culinary experience? No problem! We can train you too. Training, after all, is what we do!
Make a Difference
Provide clients with urgently needed services.
Create sustainable and meaningful careers.
Be a part of Workforce Development.
Improve your community while being entrepreneurial and generating recurring revenue!
Proven Model - Your business opportunity awaits.
Imagine you could be a business owner with minimal investment AND have a business model proven over 20+ years.
It's not too good to be true: Snapchef Franchising offers turnkey access to a recogonized brand, proprietary software & training, preferred contracts and major income potential.
Turnkey Business - Clients Ready to Order Now!
Snapchef has national master service agreements with the largest food service providers in the country. Benefit from our existing preferred contracts and Start Filling Job Orders on Day 1.
We also provide sales materials, guidance and support to land additional contracts in your area.
Low-Cost Investment
Snapchef is an opportunity to start a well established business model in your community with an affordable investment.
Low Initial Fee
Minimal inventory
Simple build-out, no licensed kitchen required
Limited equipment
Small, inexpensive office space
Recession Resistant
Our business model adapts to supply the foodservice sector that is in need today, and adjusts quickly when that sector changes. This includes Corporate Cafeterias, College Campuses, Hospitals, Sports Stadiums, Resorts, Assisted Living Facilities, Restaurants, Hotels, and more!
Support Support Support - In business for yourself, not by yourself.
Snapchef is by your side during the initial setup, and with ongoing support throughout your business ownership. Our network includes life long industry leaders and pioneers that are dedicated to your success. Continuing education, training and support is ingrained in everything we do at Snapchef.
Request more information now!
Snapchef Video
Video not loading? Click here to download it.
Here are some other suggestions in the same category that you selected :
Le Macaron
Family-owned & operated, Le Macaron French Pastries® is revolutionizing the retail bakery sector by offering simple business models for an affordable European experience for your community. Our exquisite product line is centered around the macaron & is complete with handcrafted authentic French pastries, creamy gelato, gourmet chocolates, handmade candies, artisanal European style coffees, tea in some locations, savory pastries, wine & champagne.
Read More »
$ 100,000 Min.Cash Required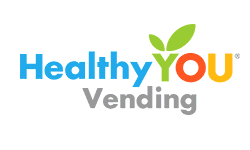 Healthy YOU Vending
For the last 24 years, HealthyYOU Vending has offered franchise-level support with NO royalties or other ongoing fees. New business owners can start part time and keep their job & benefits. Completely flexible schedule with no employees (or they can have one who does all the work for them). The machines sell healthy snacks and drinks and owners monitor their machines remotely 24/7 and run their business from home. HealthyYOU Vending is a top opportunity.
Read More »
$ 60,000 Min.Cash Required
Frios Gourmet Pops
Frios is the largest popsicle franchise in the world. We are a mobile franchise serving popsicles on wheels, also referred to as mobile Sweet Rides (think franchise food truck but with only popsicles)! We are a low cost franchise that is a lot of fun! Our whole concept is selling happiness on a stick, it's that simple! Inquire today to own your own Frios and become part of the fun.
Read More »
$ 100,000 Min.Cash Required
Healthier 4 U Vending
Are you passionate about owning your own business? Are you interested in giving people the choice to eat healthy? If the answer is yes, then you have found the right partner to build you a successful healthy vending business. At Healthier4U Vending we share your passion and want you to join us to give the choice to eat healthy to everyone. Come see how together we can change your life.
Read More »
$ 30,000 Min.Cash Required
Buena Onda Baja Taqueria
If you're entrepreneurial-minded and looking for an exciting opportunity to bring good vibes and great food into your community, we invite you to partner with Iron Chef Jose Garces! Buena Onda is a fast-casual taqueria with a delicious chef-curated menu and popular Baja-style libations, and we're excited to bring our unique culinary experience to communities across the United States. Our taco franchise is not your ordinary restaurant franchise - We're founded by a James Beard award-winning chef.
Read More »
$ 175,000 Min.Cash Required
Purchase A Franchise Using Your Retirement Plan
This is NOT a franchise or business opportunity. This is a service offered to those seeking to purchase a franchise or business using their retirement funds without having to pay the taxes and penalties. You can purchase a franchise or traditional business with a tax qualified retirement plan such as an IRA, 401(k), 403(b), 457(b), SEPs and others.
Read More »
$ 30,000 Min.Cash Required
Naturals2Go Vending
As the longest-running, most-awarded, most-recognized business opportunity in vending, Naturals2Go offers a proven program with a history of success. As the largest healthy vending company in the United States, Naturals2Go has built an unmatched training & support and success team. Learn more now!
Read More »
$ 50,000 Min.Cash Required
FranServe - Need Help Buying A Franchise?
If you are looking to own a business and have a minimum of $30,000 in liquid available cash, let us help you in deciding which business offers more reliability & profit than another. We are the bridge that will connect you to the right franchises
Read More »
$ 30,000 Min.Cash Required