Dickey's Barbecue Pit

-

Franchise

Quick Summary

Join the largest barbecue franchise in the world! With over 500 locations in 43 states, our smokin' hot franchise has been treating guests to Legit.Texas.Barbecue barbecue since 1941. If you're looking to diversify your portfolio or looking to retire and start a business, we're seeking passionate entrepreneurs to join our award winning franchise.

*Please contact "Dickey's Barbecue Pit" to confirm the accuracy of any information provided on this page.
Dickey's Barbecue Pit
Business Cost, Fees & Facts for 2023
| | | |
| --- | --- | --- |
| | Minimum Cash Required | $121,722 |
| | Net Worth Required | $300,000 |
| | Total Investment | $256,360 - $323,789 |
| | Franchise Fee | $20,000 |
| | Financing Assistance | 3rd Party |
| | Year Founded | 1941 |
| | # of Existing Units | 500 |
| | Training & Support | Yes |
| | Home Office Location | Dallas, TX |
Available In These States:
We are currently accepting inquiries in these states:
AK
AL
AR
AZ
CA
CO
CT
DC
DE
FL
GA
IA
ID
IL
IN
KS
KY
LA
MA
MD
ME
MI
MN
MO
MS
MT
NC
ND
NE
NH
NJ
NM
NV
NY
OH
OK
OR
PA
RI
SC
SD
TN
TX
UT
VA
VT
WA
WI
WV
WY
International Availability:
Accepting In These Countries:
Overview
Dickey's Barbecue Pit - Franchise
Dickey's Barbecue Pit is a true American success story serving Legit.Texas.Barbecue across the world. In 1941, Travis Dickey opened the first location in Dallas, Texas. Soon enough, our barbecue was everyone's favorite and the brand built a loyal following within the Dallas-Fort Worth metroplex. By 1994, Dickey's expanded nationwide with its first franchise locations. Today, we have evolved into a global brand with more than 500 stores.
"Dickey's is the perfect franchise opportunity for people looking to change careers because we offer such an immersive training program and continuous home office support," said Laura Rea Dickey, CEO of Dickey's Barbecue Restaurants, Inc. "We welcome people from all industries who bring their talent and experience to our brand."
Awards
Top 200 Franchises,2020 (Franchise Times)
The Top Food Franchises of 2020 (Entrepreneur)
Top 200 Restaurants List, 2020 (Nation's restaurant News)
Top 100 Movers and Shakers, 2020 (Fast Casual)
The Dickey's Barbecue Pit Difference
At Dickey's, we pride ourselves on serving our guests authentic, Texas-style barbecue. Our locations offer an experience where guests feel like they are dining with family. The kitchen is an open concept where guests can see and smell the meat being smoked and the sides being prepared.
With Innovative IT solutions and streamlined processes, we have the capabilities for up to 8 revenue streams such as online ordering, contactless- delivery, dine-in, catering, retail items, Dickey's mobile app, 3rd party partnerships, and Holiday Feasts.
Our low franchise fees and initial investment, 80 years of proven success in the business and our efficient business model makes us a successful franchisee favorite restaurant brand.
We are also a purpose-driven brand that is passionate about giving back to communities we serve. Since 2015, Dickey's has supported The Dickey Foundation, a non-profit organization dedicated to the first responders who protect and unite our communities. Our company mission "to do both well and good in the communities in which we do business" is part of the company culture of success.
Min. Qualifications for Franchisees
Min.Liquid Capital: $100,000
Min. Net Worth: $300,000
Royalty Fee - 5% of net sales
Training and Support Provided
We are invested in the success of all our franchisees and we offer you support and resources to help increase profitability.
Barbecue University: 4 weeks of hands-on training both in a classroom, online and in a restaurant
Access to effective, targeted marketing campaigns from our in-house marketing team
Dedicated, ongoing support from Field marketing manager, Operations Manager
Here are some other suggestions in the same category that you selected :
Healthier 4 U Vending
Are you passionate about owning your own business? Are you interested in giving people the choice to eat healthy? If the answer is yes, then you have found the right partner to build you a successful healthy vending business. At Healthier4U Vending we share your passion and want you to join us to give the choice to eat healthy to everyone. Come see how together we can change your life.
Read More »
$ 30,000 Min.Cash Required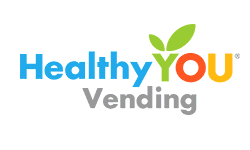 Healthy YOU Vending
For the last 24 years, HealthyYOU Vending has offered franchise-level support with NO royalties or other ongoing fees. New business owners can start part time and keep their job & benefits. Completely flexible schedule with no employees (or they can have one who does all the work for them). The machines sell healthy snacks and drinks and owners monitor their machines remotely 24/7 and run their business from home. HealthyYOU Vending is a top opportunity.
Read More »
$ 60,000 Min.Cash Required
Purchase A Franchise Using Your Retirement Plan
This is NOT a franchise or business opportunity. This is a service offered to those seeking to purchase a franchise or business using their retirement funds without having to pay the taxes and penalties. You can purchase a franchise or traditional business with a tax qualified retirement plan such as an IRA, 401(k), 403(b), 457(b), SEPs and others.
Read More »
$ 30,000 Min.Cash Required