Meal Prep Developers

-

Franchise

Quick Summary

Own your own meal prep company. No kitchen...no cooking. Everything is cooked, sealed, packaged and shipped for you. Market for yourself locally or let our marketing team do it for you.

*Please contact "Meal Prep Developers" to confirm the accuracy of any information provided on this page.
Meal Prep Developers
Business Cost, Fees & Facts for 2023
| | | |
| --- | --- | --- |
| | Minimum Cash Required | $10,000 |
| | Financing Assistance | Available |
| | Training & Support | Yes |
Available In These States:
We are currently accepting inquiries in ALL States
Overview
Meal Prep Developers - Franchise
Why Choose Us
Meal Prep Developers is a group of highly knowledgeable meal  prep owners specifically assembled to launch and develop start up meal prep services. Our founders and their team, have 20 plus years of experience in operating, managing and successfully developing meal prep companies with nationwide delivery  capabilities.  
Over the years we've invested hundreds of thousands of dollars and spent countless hours developing the systems and buying the tools you  need to succeed in this industry. From the ordering software to the packaging machines, from the trained chefs to the delivery  partnerships;  we've done it all.  And now we're offering the tools  and knowledge to you!  
We have fully automated software, a 7000 sqft state of the art commercial kitchen, over 8,000 meals for you to choose from (cooked by certified chefs) and a high tech vacuum sealing machine which keeps the meals fresh.  And most importantly, we have the delivery partner relationships to get your meals tracked and delivered nationwide.
Here's how it works:
Set Up - First, we set you up with your own fully responsive online ordering website. (Custom branded website and logo creation included)
Create - Next, we help you create a menu from a list of over 8000 meals (pictures and nutritional facts included).
Prepare - Its time to fulfill your orders! Once an order is received, it is sent directly to our commercial kitchen where a certified chef prepares the meal.
Package - From the kitchen, the cooked meals go directly into our state of the art packaging machine which labels and vacuum seals each individual meal.
Deliver - Finally, your meals are carefully placed in a customized insulated box and mailed directly to your customer, nationwide!
Here's how you profit:
We charge you a low set price per meal and you resell those meals for as much as you'd like (generally between $12.99-$19.99). 
On average each order contains 10 meals which equates to about $30 profit per order. 10 orders per day and you generate around $9000 profit per month!
No kitchen lease, no ingredients to purchase, no chefs to hire and no orders to ship!  
Our marketing team will teach you how to generate orders or we'll do it for you.
Here are some other suggestions in the same category that you selected :
Healthier 4 U Vending
Are you passionate about owning your own business? Are you interested in giving people the choice to eat healthy? If the answer is yes, then you have found the right partner to build you a successful healthy vending business. At Healthier4U Vending we share your passion and want you to join us to give the choice to eat healthy to everyone. Come see how together we can change your life.
Read More »
$ 30,000 Min.Cash Required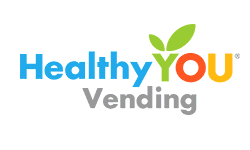 Healthy YOU Vending
For the last 24 years, HealthyYOU Vending has offered franchise-level support with NO royalties or other ongoing fees. New business owners can start part time and keep their job & benefits. Completely flexible schedule with no employees (or they can have one who does all the work for them). The machines sell healthy snacks and drinks and owners monitor their machines remotely 24/7 and run their business from home. HealthyYOU Vending is a top opportunity.
Read More »
$ 60,000 Min.Cash Required
Purchase A Franchise Using Your Retirement Plan
This is NOT a franchise or business opportunity. This is a service offered to those seeking to purchase a franchise or business using their retirement funds without having to pay the taxes and penalties. You can purchase a franchise or traditional business with a tax qualified retirement plan such as an IRA, 401(k), 403(b), 457(b), SEPs and others.
Read More »
$ 30,000 Min.Cash Required